After a month in Vancouver, I rode the train to Edmonton, bussed to Calgary, hitch-hiked to BANFF, and then hit the rails again to Toronto & Ottawa. I'll be here in Ottawa for a week, then I take the rails up to Montreal, Qubec, and Halifax.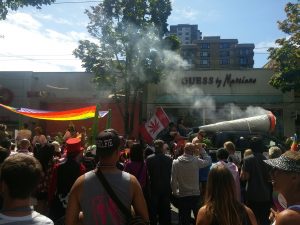 Vancouver & BANFF have been the highlight of my Canadian journey so-far.
If you can manage to find free rent in Vancouver (it's legal to erect an overnight tent on public property in all of British Colombia, per BC Supreme Court), you will find it to be a very cheap place to travel. The city's cycling, beaches, people, discount fruit, free events, and near-by hiking are great. For a $30 bus, you can take touring bike & all your gear up to Whistler, and ride the 120km Sea-to-Summit highway in reverse, descending the 600m from mountains to the sea, which is a beautiful & easy 2-day ride--but don't forget the bear spray.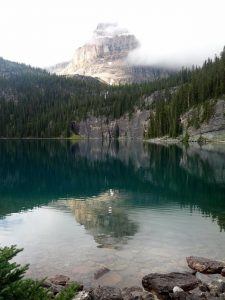 BANFF is controversial destination. The town itself is a bourgeoisie hell, but the mountains around are gorgeous. It was only my second overnight backpacking trip (Yosemite was a few years ago), but I was delighted to find that my ultra-light travel efforts rendered me with the smallest (40L) pack of all the overnight backpackers I encountered. Much improved from my last journey! And not without sacrificing vital necessities, which was important since I was met with (freezing) rain, snow, and I woke up in the morning to discover a thin layer of ice on my tent--in summer!
I spent 3 nights in BANFF, walking maybe 30-40km over the 3-day Labor Day weekend.
And hitchhiking was fine; it never took more than 30 minutes to catch a ride, despite the great number of upturned noses.
After another week in Calgary and a bus back to Edmonton (where I was reunited with my bicycle that had been solemnly locked to a pole for 2 weeks), I boarded a 3-night train to Toronto. I stayed with a fellow couchsurfer that I met in Alaska the whole week.
Related Posts