I arrived in Dharamshala in a state fit for seeing His Holiness the Dalai Lama himself. The local Indian bus dropped me at 04:00 am after a sleepless night bouncing around mountain bends through Himachal Pradesh. The sun wasn't up, it was cold, and I wasn't sure exactly where I was. So, I through on a few more layers and tried to get a few hours of sleep.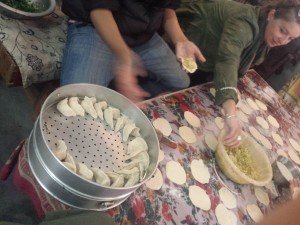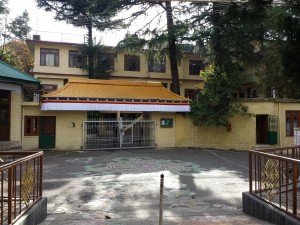 When I finally made it to McLeod Ganj, I was tired & weak, so I stopped for tea & lunch. After eating, I was still feeling ill, and my forehead was ablaze, so I set off to find cheap lodging at noon. In an hour, I was laying on a thin, 200 rupee/night mattress. I slept for >12 hours. When I awoke, my fever was gone.
The next 2 days I wondered the boring streets of McLeod Ganj--filled with mostly shops & restaurants. It only took a half-day to see the temple--the home of the Dalai Lama in exile--and the small museum outside commemorating the Tibetan people in exile. My last day I took a Tibetan moma-making class, and discovered in horror that everything pure in Tibetan Dharamshala had butter poured on it.
I booked my bus for Amritsar, which departed 04:00 am the following morning.