This weekend I climbed 660 granite steps to the temple at Shravanabelagola on my way to Belur. At the top, I was overwhelmed with about 300 children from Bangalore who all wanted to shake my hand, ask me my name, my country, and ask "sup boy?" in their thick Indian accents. Overwhelmed is an understatement. I have never met so many people in such a short period. As I descended the rock, every child I passed on my way down, remembering my name, said goodbye.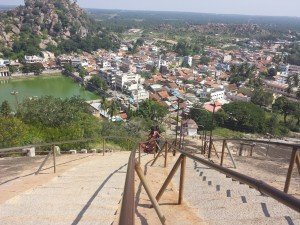 Belur itself was incredible. The temples had thousands of intricate carvings on nearly every wall, column, and ceiling stone. Weathered for the past 8,000 years, these carvings depicted stories of the gods from the hindu epics. Some of the work was so fine, you could just stick a thread into the intricacies of the carvings.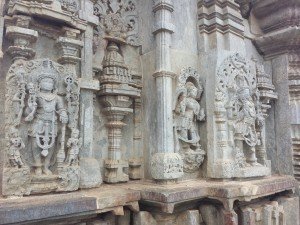 When stopping for dinner, I sat alone and ordered one of my favorite Chinese-Indian dishes: Gobi Manchurian. After ordering, I went to wash my hands, and a group of ~20 local women were staring at me. They asked, simply "hi. how are you?" But when I simply answered "Hello. How are you?" and returned to my table, I must have left something to be desired. They continued to stare at me while I ate my dinner for the next 20 minutes, and eventually came to sit at my table to take selfies with me.
They thoroughly complimented my 1-month-old baby dreds, and asked me to smile for their camera while I tried to finish my meal. Before they left, one of them asked me to come to their home. Again, overwhelming, but incredibly nice. In any case, I had a bus to catch, so I scarfed down the last of my food and climbed onto my tour bus. A few minutes later, a van full of women passed by my window seat, cheering, shouting, and waving "goodbye!". I smiled, waved, reclined, pulled down my bandanna over my eyes, and tried to sleep for the last leg of my journey back to Bangalore.
Related Posts