A couple of weeks ago, I found myself on an unfamiliar bicycle--winding through cars on the streets of São Paulo, Brazil. As we went over a narrow bridge, my couch surfing host shouted back at me, "watch out for the motorcycles!" They were splitting the lanes too, and a force to be avoided.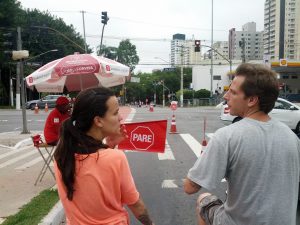 I arrived to Southern Brazil after Argentina and Uruguay. After a couple weeks in Buenos Aires, I hopped a bus up to Montevideo, Uruguay--where I spent a week. As quickly as I fell in love with the people, the culture, the herbs, and the Fainá, I was off NB again. I had 2 days to bus 2,000 km up to Rio de Janeiro. There was no bus that went the entire distance, and bus companies in Brazil require Brazilian IDs to purchase tickets online. So I bought a ticket to Pelotas and crossed my fingers. When I arrived, the bus to Rio was sold-out, but I just bought a ticket North, and--after a few transfers--I reached a station in Florianópolis with a straight-shot to Rio.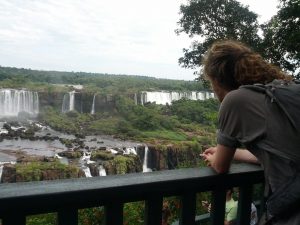 It was a bit intimidating stepping onto the street out of the bus station when I finally arrived (well, after chasing down my bus--banging on the side to let me re-board; I had forgotten my jacket in the seat pocket). Brazil, and Rio especially, is known for both violent crimes and petty theft--both on behalf of the poor and the police. This is a country with vast resources--one of the most powerful emerging economies in the world--yet there is still massive class disparity and corruption. In fact, the streets were still tagged with spraypaint condemning the political coup 5 months earlier that saw the ousting of Dilma Rousseff (from the Workers' Party).